Student dashboard#
Logging in#
Access the Student Dashboard#
Select the "Student Dashboard" application to access your records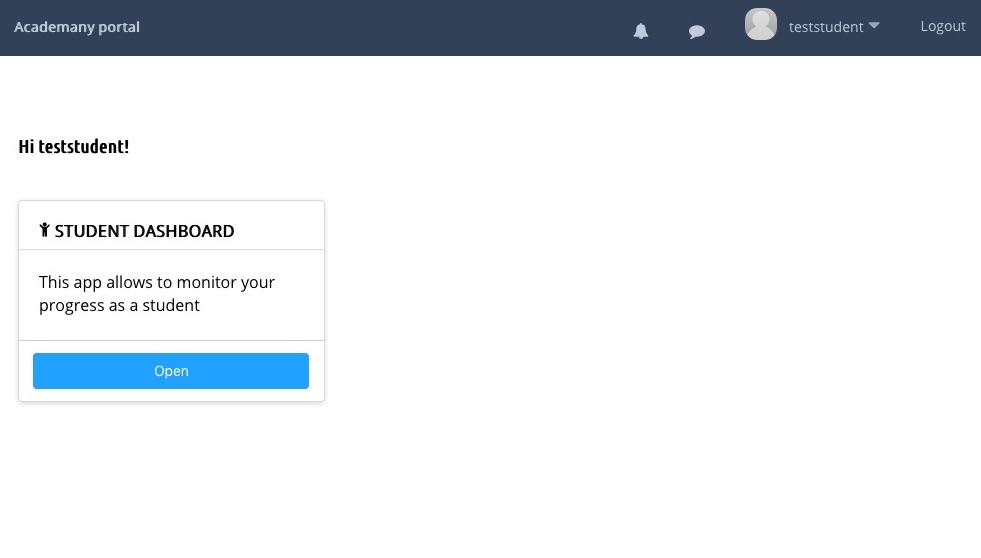 If you were previously enrolled in Fabricademy or Fabacademy in past editions, you will also need to select the course you are attending from the list.

What can be done in the student dashboard:
Check your final presentation schedule
Access your evaluation record for the local and global evaluation sessions
Provide feedback to the instructor and evaluator
Check your graduation status
Access your records#
Once logged in the Student Dashboard you are presented with your evaluations.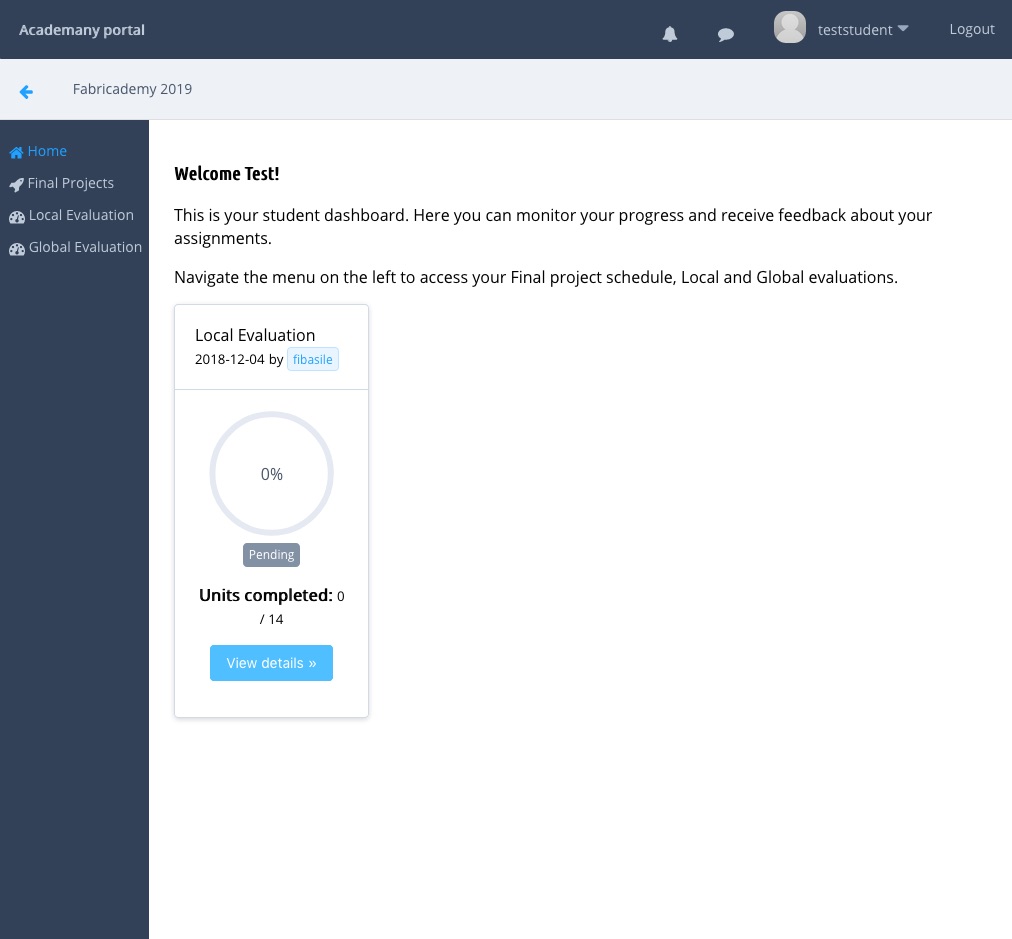 Selecting one brings you to the evaluation details: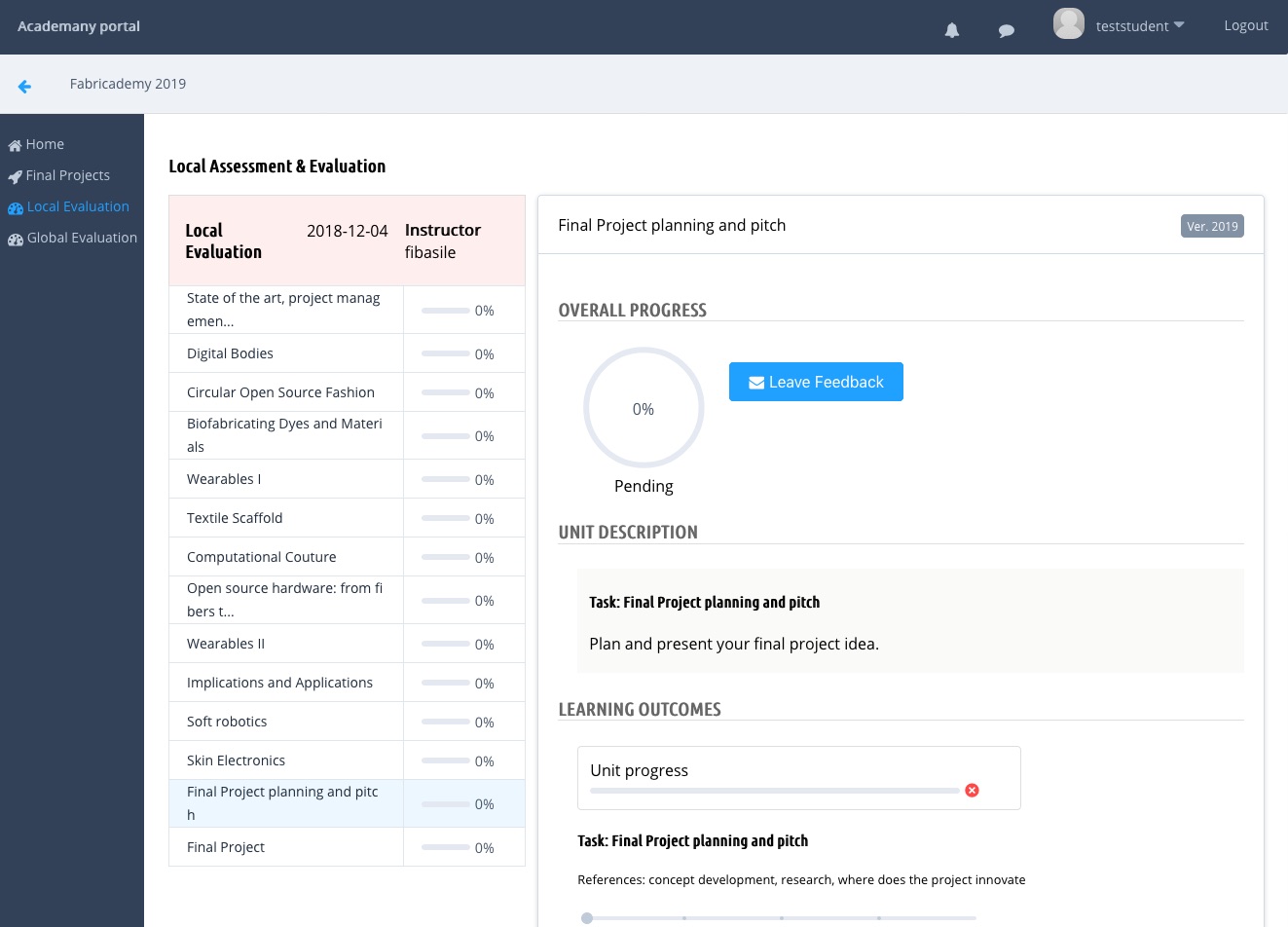 NOTE: This function will be only available once your instructor / evaluator has started the evaluation process.
Weekly progress#
Once the evaluation has been setup you can monitor your evaluation:
Go through the units and check the tasks you completed in the "Student's Checklist".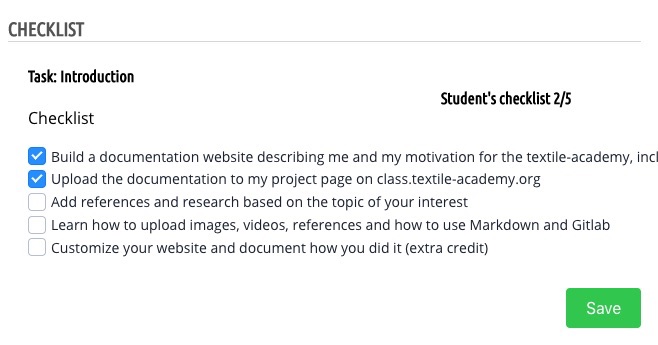 Go through the units and check sliders associated with each task, look for feedback and reply improving what is hilighted by the evaluator.

Once the sliders reach the 90% your evaluator will mark the unit complete.
Seeing a unit marked complete means that you have no more work left to successfully finish the unit.
Providing feedback#
In each Week detail page, you can find a feedback form:
Filling this form will leave a message on the unit, accessible by the instructor and global evaluators.

An email notification will be sent to warn the recipients about your feedback

The instructor / evaluator will be able to reply using the same form, making the conversation recorded for future reference.

If you don't immediately reply to your feedback, the evaluator will mark your status as "Waiting for feedback" and the coordination will contact you making sure you receive notifications and formally requesting an answer from you.